About SABER GROUP, INC.® and SABER PRESS®


Saber Group, Inc.® has been New England's Premier Law Enforcement, Security, and Emergency Services Training & Consulting Company since 1997.

Saber Press® is a wholly owned subsidiary of Saber Group, Inc. established in 2006 to provide information that will assist you to train yourself and others safely and effectively.

Company Profile: We have been providing professional training services to members of the law enforcement, military, security, and emergency services fields since 1997.
All of our programs, seminar offerings, and training materials are developed from a real-world perspective by experienced, seasoned trainers and law enforcement professionals. All members of the SGI cadre are highly qualified and motivated to provide the best certified training programs, equipment, and materials available today.
Our Mission: To provide only the highest quality mission-specific training, services, and products available at reasonable cost.
---
Director's Update... Last update: July 12, 2013
The Mission Continues
This is an exciting time for the members of SGI and our affiliates. The foundation for this project has been built arduously and with great care for the past 15 years. The primary mission is, and always has been, to improve the way police firearms training is approached and conducted with the ultimate goal of saving lives on both sides of the badge. We believe that there is a tremendous need for this. The entrenched model of police firearms training that overwhelmingly continues to be used throughout the US must be challenged and changed. It is as simple--and as complicated--as that.
There are many in our police firearms training community who continue to defend and promote the old paradigm training system for a number of reasons. For many it is because it is the way they were taught, and they believe it is good enough for them and everyone else despite overwhelming evidence to the contrary. For some it is an ego-based stance. They refuse to open their minds and consider other possibilities and approaches because they have been doing it a certain way for a long time and to change their approach would be to admit they were not right. And for others it is a decision based upon fear--fear of change, fear of the unknown, fear of going against the pack, and fear of taking on the responsibility of leading their department up a different, better path.
Through a series of seminars, training programs, and instructor-level certification training programs, we intend to continue directly challenging the old paradigm system. The New Paradigm Police Firearms Training system is based on data, research, and proven results. Everyone who has gone through it and personally experienced the program agrees it is by far a better approach.
2012 is the year we begin moving the process of change forward in a more aggressive and direct way. As always, we will strive to do this with great respect for those we train and work with; with no animosity or hostility toward those who oppose us, for they are also valued members of our community; and with no fear of open debate and discussion, for the lines of communication must be unimpeded if we are to achieve any significant degree of positive change.
Book Projects
RATTENKRIEG! We are thrilled to announce the release of Bob Taubert's long-awaited CQB Pistol book! Bob is a true gentleman and professional and has been a pleasure to work with on this exciting project. Everyone here at SGI and Saber Press has been honored to be able to help Bob produce a book that will provide valuable information to the professional firearms training community. We believe it will prove to be a classic of the genre. In addition to Bob's unique and comprehensive approach to training, it is also a very interesting read in that Bob details his background and experiences during his careers in both the USMC and the FBI, as well as afterward in the private sector. Anyone familiar with Bob's writing (most likely under his pen name, "Bob Pilgrim") will not be surprised by his direct, honest, knowledgeable and entertaining writing style. A must-have for the professional's library!
AMERICAN BLUE A while back I received an invitation to submit a short story for possible inclusion in a new book to be edited by Ed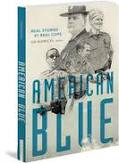 Nowicki. I was intrigued by this as Ed is extremely well-regarded in the LE community. His untiring efforts to improve police training as well as promote a positive, realistic image of the members of the police profession to the public are both commendable and inspiring. The fact that all royalties from the sale of the book, American Blue, will be donated to the National Law Enforcement Officers Memorial Fund was the last bit of motivation I needed to write a piece for submission. I am honored to be able to say that my submission, one of more than 170 received, was selected for inclusion in the book. I encourage everyone to buy a copy of American Blue, not only to read the 50 short stories detailing and illuminating real-life moments experienced by members on "the Job," but also because it is a great way to support the NLEOMF.
(Note: None of the authors received compensation for their submissions other than a complimentary copy of the book. All submissions were donated to support the cause. American Blue has been published by Varro Press.)
Thank you for visiting our site. Stay safe and best regards!
Mike Conti
Director, SGI
---
The Saber Group Story
Saber Group was formed in 1994 to enable a group of like-minded police officers/trainers to explore various methods and technologies outside of our fulltime, law enforcement organizational structure.
Our goals were simple: seek out as much knowledge, training, and real-world experiences as possible—both inside and outside of the law enforcement community—and then synthesize them and create reality-based training programs that worked.
Our original purpose was simply to facilitate viable, positive change within our own state-wide law enforcement organization. After several years of intense, dedicated work, we began to realize that our focus should be expanded to include other law enforcement organizations as well, for many of the problems we were trying to rectify within our own organization were shared by the majority of others we came into contact with.

That is when Saber Group evolved into a full-blown, separate entity, being officially incorporated in 1997.
In the years since Saber Group, Inc. was created, we have covered a great deal of ground both within our own law enforcement organization and in the private sector. While we never allow the legal and structural lines between the two organizations to blur, the ability to take what we have learned through our efforts with Saber Group and incorporate it into programs for our law enforcement organization have been invaluable in assisting us with our original mission. Likewise, the information and data we have been able to generate by putting literally thousands of law enforcement professionals through our programs has done nothing but help us continually refine and increase the effectiveness of the training methodologies we have developed and employ.
As far as we have come, we know we still have a long road ahead of us before our mission is completed.
Like the many good and dedicated professionals we have been proud to be associated with and learn from over the years, we intend to carry on with this mission until we can go no further, and it is time to turn the flag over to the next generation of trainers to carry on.
---
The Original Saber Group Cadre

In 1994 Mike Conti proposed the creation of Saber Group during a meeting with four men that he had worked closely with for several years. He had entrusted his life to these men on many occasions and knew they shared his sense of duty and dedication to the mission they had all embraced -- the improvement of police tactical and firearms training.
That meeting evolved into a long term and far-ranging journey that continues to this day. Along the way, many others have joined them both on a fulltime and part time basis.
The original five members of Saber Group were (in alphabetical order):
Mike Conti, Lieutenant, MA State Police, Retired
Paul Damery, Sergeant, MA State Police, Retired
Timothy Donnelly, Sergeant, MA State Police, Retired
The Late Roger A. Ford, Lieutenant, MA State Police, Retired
and Thomas G. Robbins, Colonel, MA State Police, Retired
---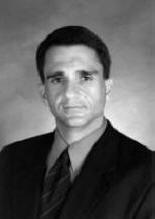 Mike Conti served for 3 years as a member of the U.S. Army before enlisting in the ranks of the Massachusetts State Police (MSP) in 1986. During his 24 year law enforcement career he served in a number of capacities to include uniformed patrol, SWAT, undercover narcotics, death investigations, anti-terrorism operations, and as a trainer. His training experience includes serving as the founder and director of the MSP Academy's Firearms Training Unit (FTU); creating a comprehensive training matrix for the MSP Logan International Airport Anti-Terrorist Unit (ATU) where he was assigned shortly after 9-11; and the creation and administration of numerous specialized training programs for entities both throughout the United States and abroad.
Conti held the ranks of trooper, sergeant, and lieutenant while serving with the MSP. His commands included the FTU, ATU, Troop F Community Services Unit (CSU), State Police Leominster Substation, and the Troop F Logan Airport Tactical Operations Section where he oversaw the operations of the Explosive Ordnance Detection K-9 Unit, Bomb Squad, Marine Unit, Compliance Unit, and CSU.
In addition to the FTU, Conti is also credited with the creation of the CSU, a specialized unit that conducts high and low profile security operations at Logan International Airport. Among his awards and commendations, Conti received the MSP Medal of Merit in 2001 and the Commonwealth of Massachusetts Citation for Outstanding Performance in 2003 in recognition of his work in the development and administration of specialized training programs for both the FTU and the ATU. Conti is also noted as the developer of the reality-based "New Paradigm" police firearms training program, which has been adopted by departments both nationally and internationally. (The New Paradigm is incorporated into the Police Pistolcraft® Training System.)
Conti has also authored four books: In the Line of Fire: A Working Cop's Guide to Pistolcraft (1997); Beyond Pepper Spray: The Complete Guide to Chemical Agents, Delivery Systems, and Protective Masks (2002); Police Pistolcraft: The Reality-Based New Paradigm of Police Firearms Training (2006); and The Officer's Guide to Police Pistolcraft (2009). In addition, he authored a chapter of the recently released Varro Press publication, American Blue (2012); served as the editor for Bob Taubert's recently released book, Rattenkrieg! (2012); had more than 100 articles published in various local and national publications; and served as the law enforcement contributing editor for Guns & Ammo magazine and as a consultant for the Law Enforcement Training Network (LETN), Calibre Press, and the History Channel.
Conti retired from the MSP in 2010 in order to accept a position with the Massachusetts Institute of Technology's Department of Athletics, Physical Education, and Recreation (DAPER). Conti currently both teaches firearms courses for MIT's Physical Education program and serves as the Rangemaster for the MIT DAPER Shooting Sports Center. He also continues to serve as the director of Saber Group, Inc., and as publisher for its subsidiary, Saber Press.
More info coming soon
About Paul Damery
About Timothy Donnelly
About Roger Ford
About Thomas Robbins