---
The Story of JELLY BRYCE Coming to American Heroes Channel March 23rd! Author Mike Conti interviewed for program.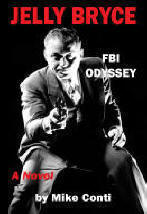 ---
Available Now!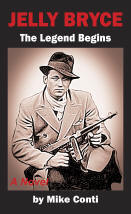 Part I of the Trilogy Inspired by the Life of a True American Law Enforcement Legend-Jelly Bryce
---
Download Now!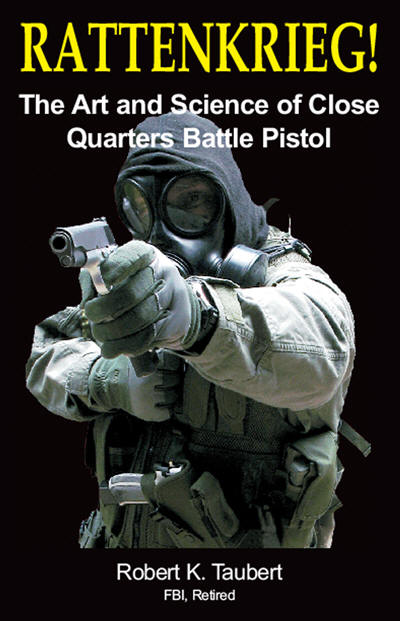 Bob Taubert's Classic Legacy Book: RATTENKRIEG!
---
Available Now!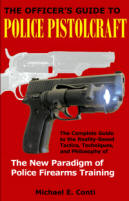 The Officer's Guide to Police Pistolcraft
---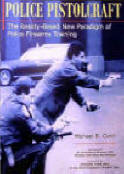 Mike Conti's Original Police Pistolcraft Instructor's Manual
---

New Paradigm Target Systems from LET
---
Police Pistolcraft Video Series produced by Calibre Press


---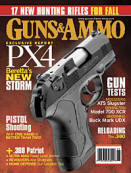 Read Mike Conti's article "A Winning Hand"
Check out our Free Article Library!
---

Visit PoliceOne.com!
---

Visit Officer.com!
---
In Remembrance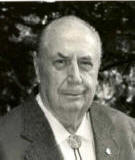 Rex Applegate
1914 - 1998
U.S. Army / OSS
---
In Remembrance

Roger A. Ford
1948 - 2002
USMC / MSP

---
In Remembrance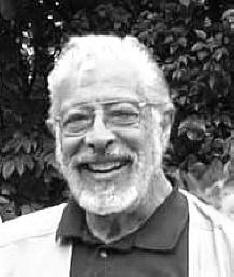 Jim Cirillo
1931 - 2007
NYPD
---

Help support the National Law Enforcement Officers Memorial
---
A Subsidiary of Saber Group, Inc.®
Created to provide information that will assist you to train yourself and others safely and effectively
The Saber Group cadre has been producing professional, customized training guides and manuals since 1997. In addition, Mike Conti, Saber Group's founder and director, has had two books published by Paladin Press and more than 100 articles published in various magazines, newspapers, and periodicals. Conti, the former law enforcement contributing editor for Guns & Ammo Magazine, also continues to enjoy and value good working relationships with editors and publishers from many other companies.
So why create an entirely new in-house division dedicated to publishing? For one reason -- control. After having worked for years on defining and refining a training system dedicated purely to preparing members of civilian law enforcement to employ their duty weapons as effectively and safely as possible while engaged in real-world confrontations, Conti was determined to provide the information about this system in a book that would be neither influenced nor shaped by any other considerations.
Saber Press's first production, POLICE PISTOLCRAFT: The Reality-Based New Paradigm of Police Firearms Training, was released in September of 2006. Since its release, POLICE PISTOLCRAFT has been extensively hailed as a significant contribution to the law enforcement community by many of the most well-known and highly regarded experts in the field (read reviews). It has also been condensed and translated into video format by Calibre Press, one of the country's most highly-regarded producers of law enforcement training seminars, materials, and products (view clips).
THE OFFICER'S GUIDE TO POLICE PISTOLCRAFT, The companion text to the original POLICE PISTOLCRAFT instructor's textbook was released in Fall 2009, also to excellent reviews. (Read more)
RATTENKRIEG! The Art and Science of Close Quarters Battle Pistol is our latest release (July 2012). Written by the FBI's legendary Bob Taubert (also known by his pen name, Bob Pilgrim), Rattenkrieg! is undoubtedly destined to become a classic of the genre. (Read more)
More books along this line are currently being formatted. We here at Saber Group look forward to providing yet another service to those who risk their lives and livelihood for the benefit of us all.

---